Below is the registration form for the Extra ROUND 2023 – 30.06.2023 (Friday) HUNGARORING – Hungary. After filling it in, you will receive a reply to the provided e-mail address.
WARNING! SOMETIMES MESSAGES FROM THE FORM BECOME SPAM !!!
This form is for registered Track Masters players only
ESTIMATE:
EUR 430 GROSS (EUR 398,15 net + 8% VAT) – participation in sports competitions
ROUND ANNOUNCEMENT:
Before signing up for a Round, please read the Round Announcement and the applicable Regulations.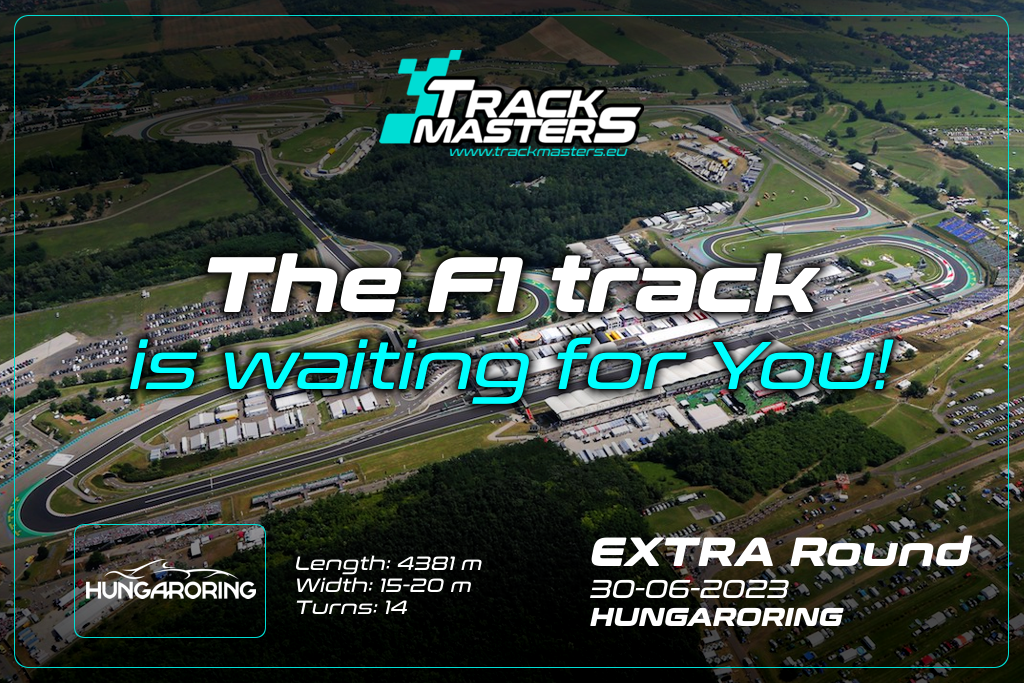 COMMENTS:
The organizer does not refund the entry fee if the registered competitor does not participate in the round.
The competitor has the paid place at his own discretion – if he is not able to start, he can give it to those willing to participate – the Organizer should be informed about this fact.
In case of cancellation of the round, the entry fee will be returned to the competitor.
Registration HUNGARORING