Track Masters Central Europe Time Attack Cup in 2023 consists of 7 Rounds + 1 Special Round on the F1 track. Each Round is a separate competition during which the Competitors compete against each other in the time attack convention, where the sum of the 3 best lap times during the whole day is taken into account. The points collected for the results in each Round form the TM season classification.
The whole season is over 1700 km of track to be driven on the best race tracks in Central Europe!
During the competition, the international Competitors are divided into 18-22 car 4 groups and drive around the track in a loop during approximately 15-minute sessions + cooling lap. Drivers set off for the session in the starting sectors corresponding to the position they currently occupy in their group. Overtaking is absolutely allowed, both on straight sections and corners. Thanks to such organisation, the result of 180-260 kilometres driven on the track in one competition day is not a surprise to anyone. Track Masters offers its own professional time measurement based on RFID with the presentation of live results in a dedicated application for a mobile phone. The points collected for the results in individual Rounds give the TM seasonal classification.
In 2023, we will start on 7 race tracks – Autodrom Brno (Czech Republic), Silesia Ring (Poland), Slovakia Ring (Slovakia), Poznań Circuit (Poland), Lausitzring (Germany), Autodrom Most (Czech Republic) and on the F1 Hungaroring track (Hungary). We will visit 5 European countries in total. Each of our competitions is supported by a professional photo-video team taking care of visual souvenirs for the competitors.
Film reports 2022
Upcoming Rounds TM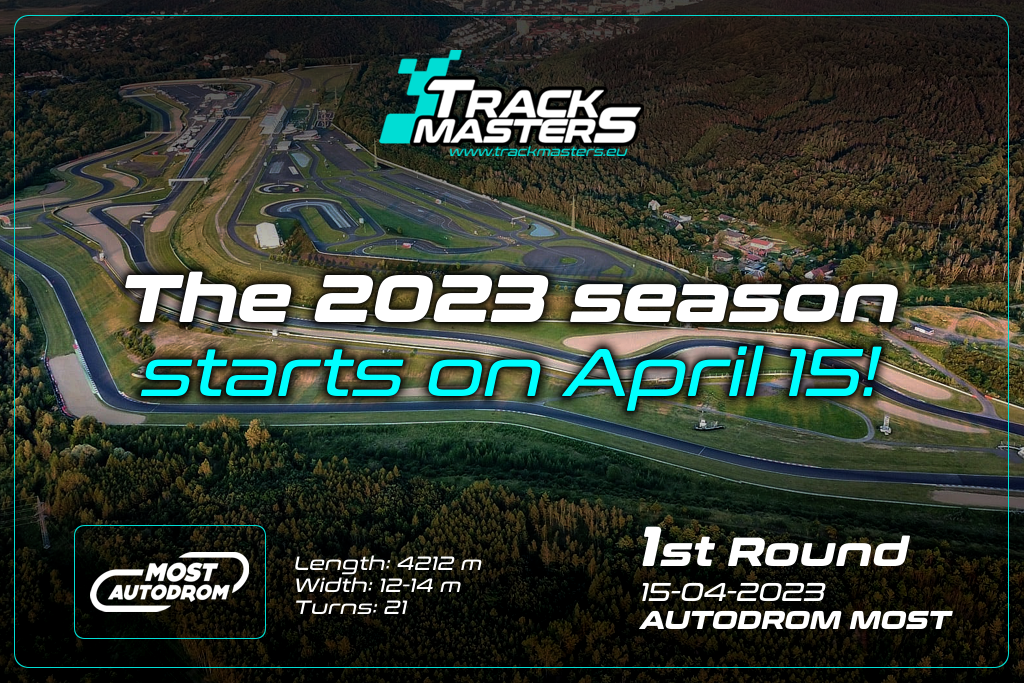 Facebook Track Masters